Looking for genuine and affordable acrylic manufacturers in Melbourne?
At Kayendee, we have been providing premium acrylic fabrication services across Australia for nearly 30 years. Our goal is to connect you with a team of experts who are highly-skilled and proficient in creating all types of acrylic fabrication products.
Acrylic can be easily fabricated. So, whether you need your acrylic drilled, bent, cut to size, or welded, our team can easily create superbly finished products without damaging the raw material. We strive to provide customized acrylic fabrication in Melbourne, tailored to your needs and budget.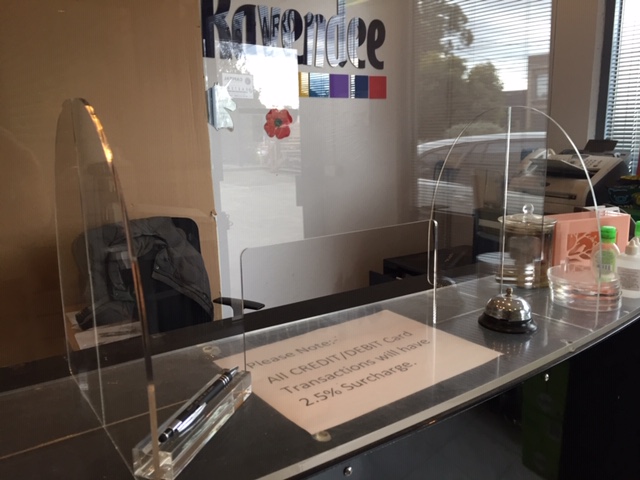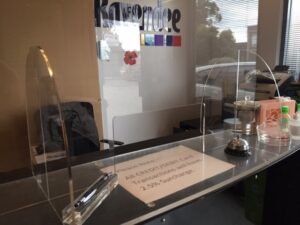 To get a free quote for our acrylic fabrication services, click here.
Expert Acrylic Manufacturers in Melbourne
Kayendee is amongst the top acrylic manufacturers in Melbourne for many years. With the augmenting demand for acrylic fabrication products, we have trained our team accordingly so that we can manufacture, design, and install custom products for use in all types of industries.
With our superior knowledge and technical know-how, we manufacture and fabricate acrylic of the highest-quality that come in both clear and coloured variants.
Why acrylic is the best material for fabrications?
Acrylic is clear and transparent like glass but is very lightweight.
It is very sturdy with high impact absorption and hence, very safe.
It can be easily fabricated into many shapes and sizes; hence it can add aesthetic value to displays and exhibitions.
It is quite economic.
It can be cleaned easily and is low-maintenance.
Acrylic is highly versatile in its usage in different industries.
Customized Acrylic Fabrication in Melbourne
At Kayendee, we understand that no two product requirements are the same. Hence, we provide customized acrylic fabrications to suit every need:
Our special range of clear or coloured acrylic can be cut to size into custom shapes as per your specifications.
We create acrylic fabrication products based on your designs or you can even choose our special designs.
Our team will provide you all details about the product you require as well as the entire fabrication process.
You can choose the polishing and finish along with the type of edges you require for your acrylic fabrication product.
We also offer consultation on the best placement of the product for maximum visibility and brand awareness.
What are the acrylic fabricated products we offer?
Point-of-sale displays like menu and brochure holders, cosmetic and jewelry display boxes, ticket stands, apparel exhibits, food display trays, etc.,
Signage,
Replacement windows for SUVs, boats, caravans, and canopies,
Sneeze guards,
Aquariums and tanks,
Skylights and roofing,
Light diffuser,
Painting covers and picture frames,
Exhibition stands, and many more.
For a complete list of our acrylic fabrication products, click here.
Why choose Kayendee for acrylic fabrication in Melbourne?
Highly-skilled and experienced engineers.
State-of-the-art equipment and technology for precise designing, cutting, and shaping of acrylic.
Complete assistance in choosing the correct design, material, finish, and polish.
Easy booking process.
Fast turnaround time.
Smooth packaging and delivery.
Flexible pricing to suit all budgets.
Think no more! Call us today at (03) 9722 8939  for the best acrylic fabrication in Melbourne.