Are you looking for high-grade Perspex sheets in Melbourne which are not only reliable but also cost-effective?
Then Kayendee is just the company for you! We are a premium plastic products and services company supplying the best quality Perspex in Melbourne. For premium coloured and clear perspex sheets in Melbourne, Kayendee has been the company of choice for nearly 30 years.
Our team of engineers is the finest in the industry with adequate knowledge and technical expertise to manufacture, design, and fabricate the best perspex products. We always ensure that our services are customized to your requirements and budget.
To get a free quote on our perspex sheets in Melbourne, click here.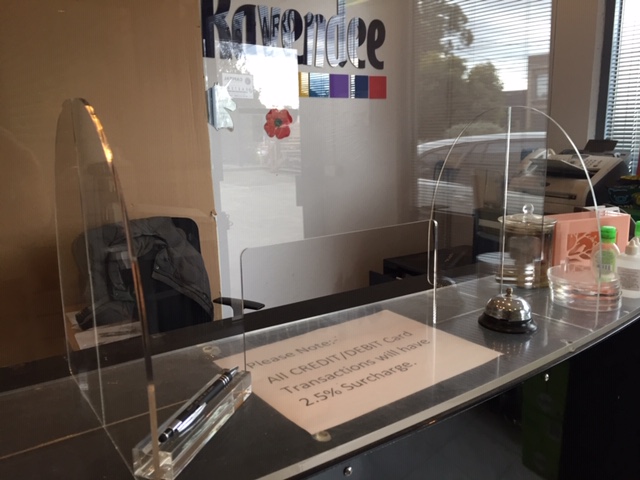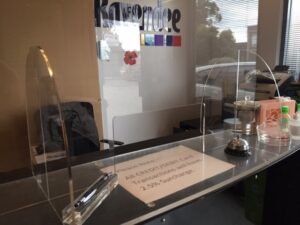 Best Perspex Cut to Size in Melbourne
In Australia, acrylic sheets are most commonly referred to as Perspex. It is one of the most sought-after acrylic brands for a wide variety of applications. Therefore, there is a huge demand for Perspex cut to size in Melbourne. Due to its lightweight and resilient nature, Perspex is most often used by manufacturers as a replacement for glass.
At Kayendee, we use the following methods of cutting to get the perfect cut to size Perspex in Melbourne:
CNC Routing: This method employs a computer-controlled program to effectively cut any hard materials. Our CNC route machine can easily cut Perspex of size 2440mm x 1220mm and thicknesses above 1 mm. It is a reliable and versatile technique to get custom cut to size perspex.
Laser cutting: This method employs high-power laser beams for perfect cut to size Perspex and a smooth finish with polished edges. Our laser cutting machine can easily cut Perspex sizes of up to 1300mm x 900mm and thicknesses in between 1.5mm- 50mm.
For intricate detailing or custom dimensions for Perspex sheets in Melbourne, call us at (03) 9722 8939.
What are the uses of Perspex in Melbourne?
From shop signage to light diffusers, boats to gliders, fashion to architecture, aquariums to bathrooms, windows to glazing, furniture to picture frames, sneeze guards to display cases, Perspex has been the material of choice in almost all kinds of industries. Due to its versatility, the list of applications is continuous.
What are the varieties of Perspex sheets Kayendee offers?
We at Kayendee are the most employed suppliers for both coloured and clear Perspex sheets in Melbourne. Our clear Perspex sheets have extraordinary light transmission and are even clearer than glass. Our coloured sheets are available in a wide range of tints and textures like solid, frosty, opal, matte, etc. We use flame-edge and diamond polishing to ensure a smooth finish and perfectly level edges.
As a trustworthy supplier of cut to size perspex in Melbourne, we provide free consultations regarding the right colour, texture, or finish as well as shape and size of Perspex sheets best suited to customers' needs.
Why choose our services?
Expert consultation on perspex in Melbourne.
Flexible pricing structure.
Value for money.
Easy ordering process.
Hassle-free packing and delivery.
Hi-tech technology and equipment.
Fast service.
For the finest Perspex in Melbourne, give us a call today at (03) 9722 8939